CALTH "UNREVELATION" TAPE OUT NOW by SOUTHERN PLAGUE RECORDS!!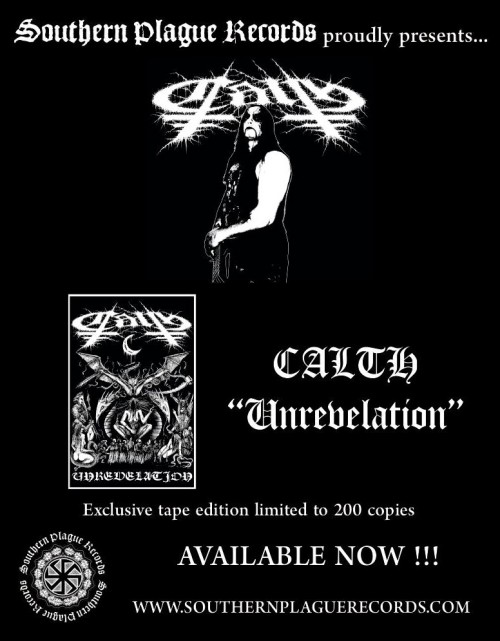 CALTH - "Unrevelation" Cassette Tape is Out Now by Southern Plague records (Argentina). The Tape is limited to 200 copies and contains all eight tracks from "Unrevelation" album + bonus track (DARKTHRONE - "Lifeless" cover).



CALTH new CD "UNREVELATION" OUT NOW by BLACK METAL CULT RECORDS!!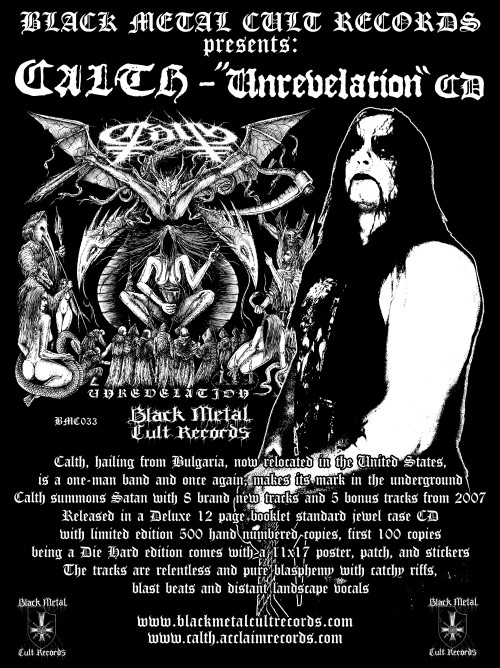 CALTH - "Unrevelation" CD is Out Now by Black Metal Cult records (USA). Pro CD, limited to 500 hand-numbered copies. Deluxe 12 pages booklet with photos, graphics and all the lyrics. First 100 copies being a die hard edition comes with a 11x17 poster, patch, and stickers. The tracks are relentless and pure blasphemy with catchy riffs, blast beats and distant landscape vocals.